Designed to keep everyone's attention on the actual live ice hockey game while handing out plenty of drinks.
Cards you keep hidden that have an action to look out for during the live hockey game.
Did one of your actions just happen? You get to make someone drink!
What is a Gordie Howe hat trick? Who is nicknamed the Finnish Flash? What does TOI stand for? Use your hockey knowledge to force your friends to drink.
Take turns naming players on a team, have a push-up contest, finish your drink, make a shot for someone, and many more challenges to keep commercial breaks interesting.
Everyone votes on who they want to take a shot, finish their drink, who would get picked last in a hockey draft, and more with group vote cards.
Will you all gang up on one person?
FREE mini puck included to use with the Shootout mini game cards.
Make a net and take your shot!
260 Cards To Get Everyone SMASHED!
Huge Upgraded Box

Includes some extra space for future expansions or to put your cards in protective sleeves.

Hundreds Of Cards!

A massive amount of cards to make sure everyone gets plenty of drinks.
Secret Plays, Trivia, Group Votes, Challenges, Mini Games and much more!
How To Play
For Your Eyes Only!
Everyone gets dealt these cards at the start of the game.
These cards indicate what to look out for during the live hockey game.
If one of your actions happen then you get to order someone to drink!
REBOUND ATTEMPT:
During live play if you are told to drink by another player because of their Secret Play card, you can take a single guess as to what that secret action is. If correct you can make them drink instead.
They will then have to replace that card with a new one.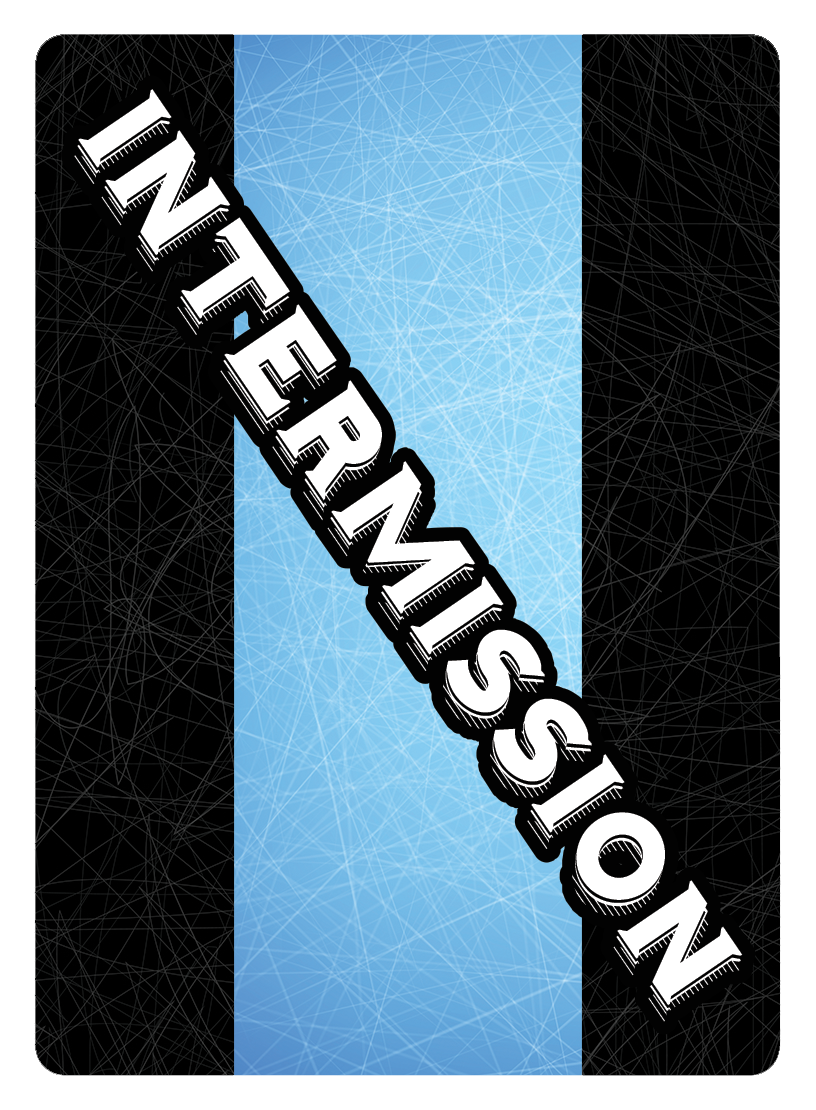 Keep Commercial Breaks Interesting!
Intermission cards are to be played during the 2 intermissions of the live hockey game, or during any commercial breaks.
All players are to take turns drawing these cards and reading what they say.
These cards will make breaks fun and will ensure everyone gets to hand out plenty of drinks.
They consist of trivia, challenges, group votes, mini games, and more!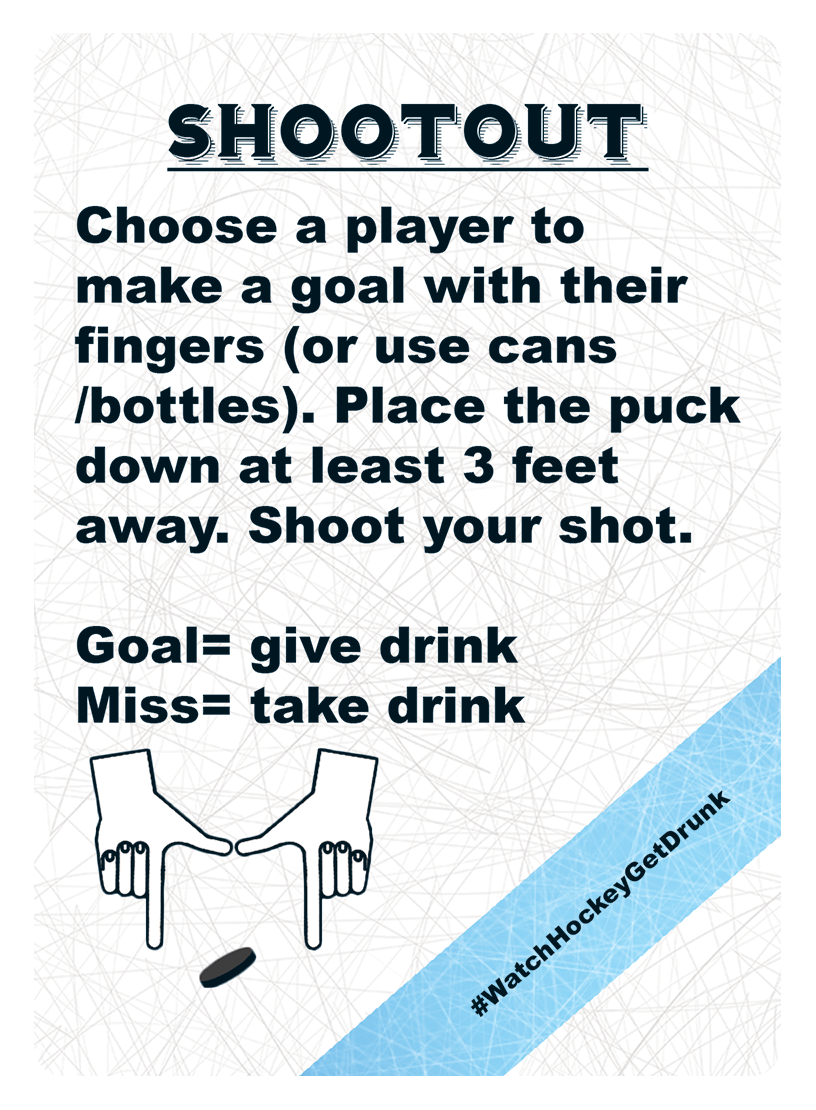 Free Mini Puck
Mini wooden puck included with every game to use with the Shootout mini game card.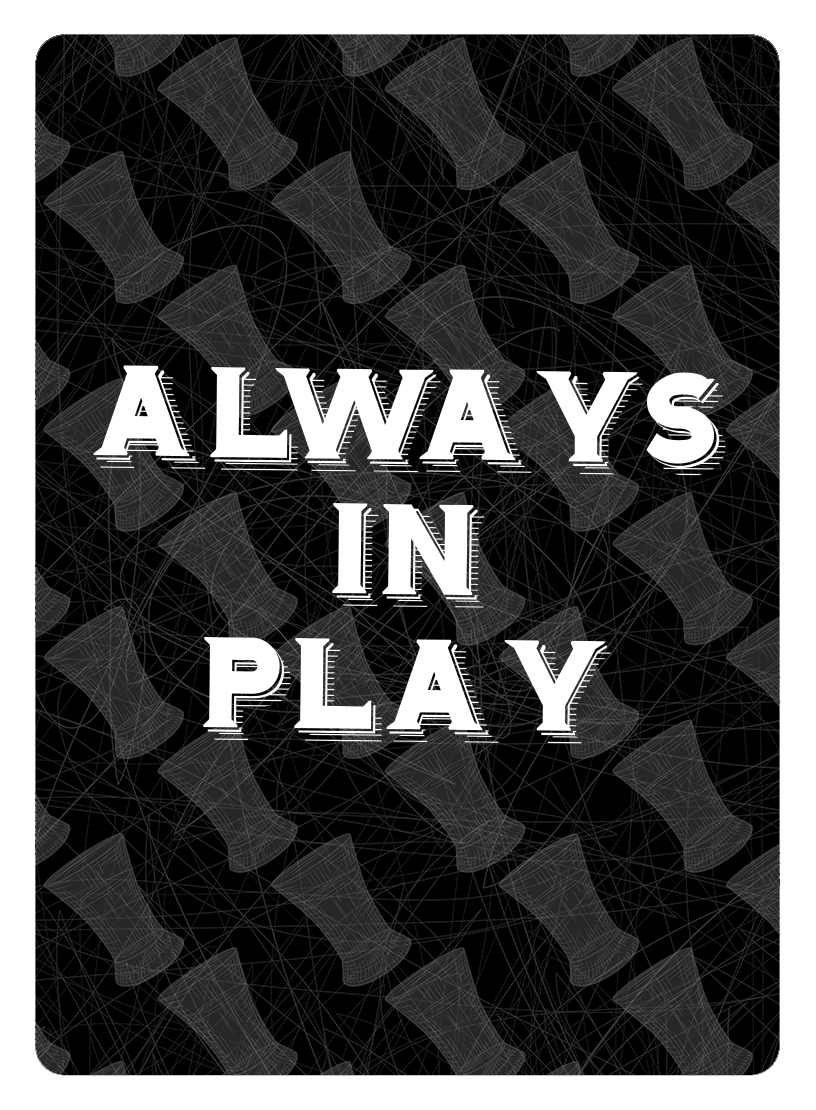 Big Moments Deserve Big Drinks!
These cards will always be visible to everyone and are for celebrating big moments in the live hockey game.
FAQ
No. You can use whatever you like. Maybe use something gross or funny like milk or prune juice. Maybe even use spicy food.
You can use the Intermission cards though some might not work so you can skip the few that don't. You can still have fun with trivia, group
votes, challenges and more.
Yes, this game will work even if you are at a game live.
The main game with the Secret Play cards will still work with just 2
people. But some cards in the Intermission deck will not. Like the group vote cards.
I didn't receive this yet
A blast for all grown-ups.
on the first day that it arrived, we took it out and started to play. We had couples at the house and I think the non-hockey watching people enjoyed it more than the die-hards. you know its gonna be true to the title when the first card you pick says, "IF YOU DREW THIS CARD, DRINK!"
if you are on the bubble and not sure to order, let me tell you that I wish I had the game earlier.
Let's go Blues
It was a fun way to watch hockey!
Xmas gift
I would love to give you a review but it is a gift for xmas so I can't until then😀
Damaged in transport
Looks like a fun game.
So I ordered 2.
One of the boxes were very damaged during transportation. It was very poorly packaged.
I managed to fix it with a lot of scotch...
The other box was fully intact.
[****]
Very pleased
Very easy to order from and came right on time. Would order from them again!
Watch Hockey, Get Drunk!
Really fun. It passes the time super quickly and just makes it entertaining to find your cards happening