Watch Baseball, Get Drunk
Designed to keep everyone's attention on the actual live baseball game while handing out plenty of drinks.
Cards you keep hidden that have an action to look out for during the live baseball game.
Did one of your actions just happen? You get to make someone drink!
What is a Can Of Corn? Who is nicknamed the Polar Bear? What does ERA stand for?
Use your baseball knowledge to force your friends to drink.
Take turns naming players on a team, have a push-up contest, finish your drink, make a shot for someone, and many more challenges to keep commercial breaks interesting.
Everyone votes on who they want to take a shot, finish their drink, who would get picked last in a baseball draft, and more with group vote cards.
Will you all gang up on one person?
FREE mini baseball included to use with the Home Run Derby mini game cards.
Make foul poles and take your shot!
260 Cards To Get Everyone SMASHED!
Huge Upgraded Box

Includes some extra space for future expansions or to put your cards in protective sleeves.

Hundreds Of Cards!

A massive amount of cards to make sure everyone gets plenty of drinks. Secret Plays, Trivia, Group Votes, Challenges, Mini Games and much more!
How To Play Video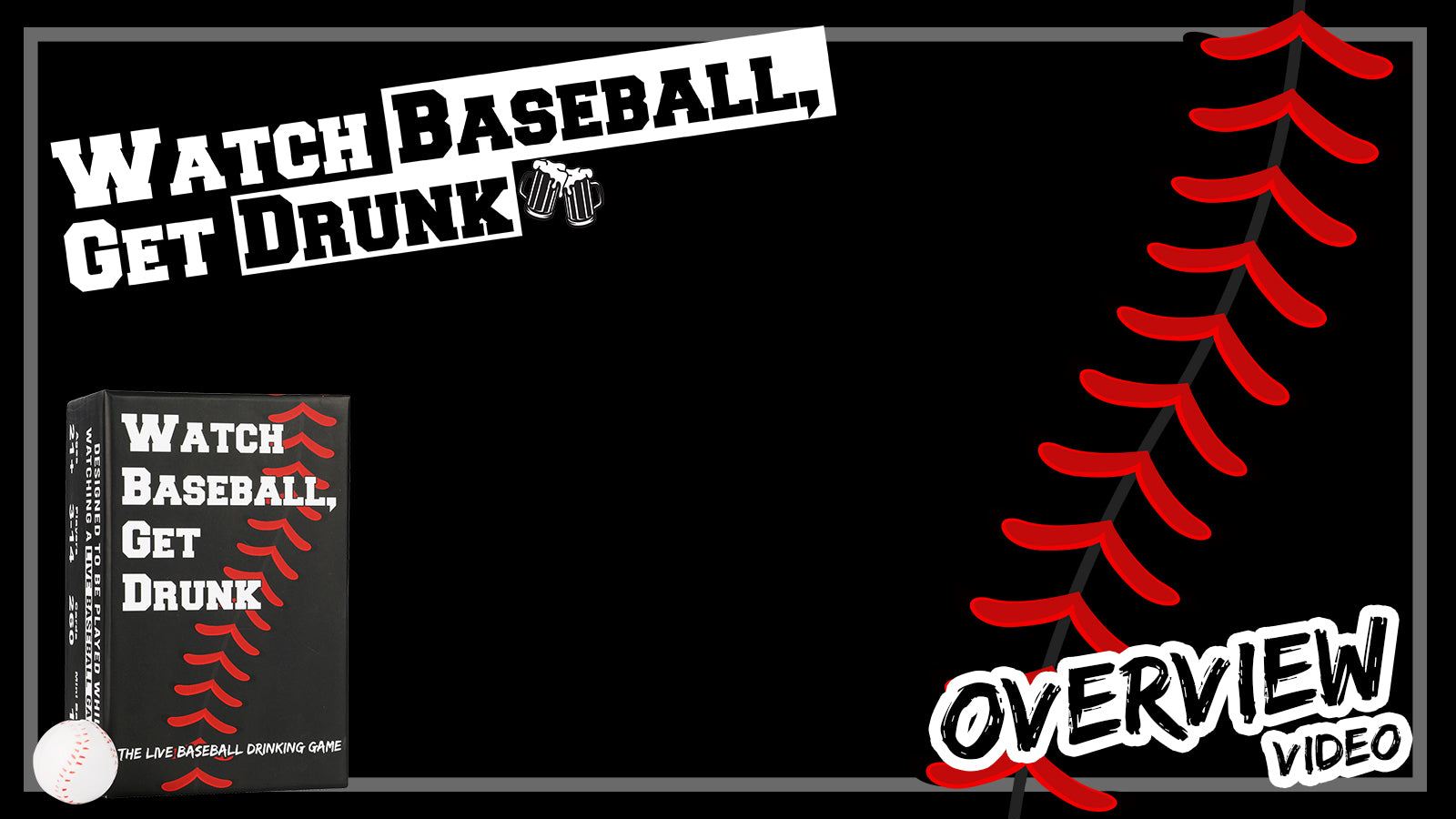 For Your Eyes Only!
Everyone gets dealt these cards at the start of the game.
These cards indicate what to look out for during the live baseball game.
If one of your actions happen then you get to order someone to drink!
PICKOFF ATTEMPT:
During live play if you are told to drink by another player because of their Secret Play card, you can take a single guess as to what that secret action is. If correct you can make them drink instead.
They will then have to replace that card with a new one.
Keep Commercial Breaks Interesting!
Between Innings cards are to be played between innings of the live baseball game, or during any commercial breaks.
All players are to take turns drawing these cards and reading what they say.
These cards will make breaks fun and will ensure everyone gets to hand out plenty of drinks.
They consist of trivia, challenges, group votes, mini games, and more!
Free Mini Baseball
Mini foam baseball included with every game to use with the Home Run Derby mini game card.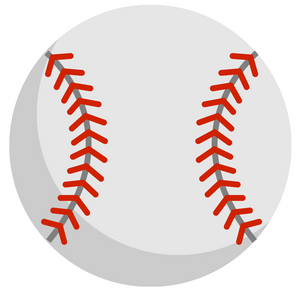 Big Moments Deserve Big Drinks!
These cards will always be visible to everyone and are for celebrating big moments in the live baseball game.
FAQ
No. You can use whatever you like. Maybe use something gross or funny like milk or prune juice. Maybe even use spicy food.
You can use the Between Inning cards though some might not work so you can skip the few that don't. You can still have fun with trivia, group
votes, challenges, and more.
Yes, this game will work even if you are at a game live.
The main game with the Secret Play cards will still work with just 2
people. But some cards in the Between Inning deck will not. Like the group vote cards.
Being lifelong Angels fans, there was no hope of us getting to play the game this season. But I knew it was a preorder and that it would arrive late in the season so that's all good.
I bought this for my dad for his birthday. He was super into it. My brothers and I can't wait to actually play next season.
So excited to play this with the other baseball moms!
Watch Baseball, Get Drunk
Excellent Game!!
Pretty fun to play with friends. It's actually creative and has a great designe. If you ever made a spanish version I'll be glad to buy it too
Love it!
Haven't played it yet but all the cards look hilarious! Can't wait to actually play!
Perfect Gift for BF
Bought for my boyfriend and his buddies and they seem to love it! Hard not to have a good time when you're all drinking and watching baseball.
lots of cards
There are lots of cards with most of them being for the between innings game, would like more of the other card types but everyone had a fun time the one time we have played it. We plan on playing again
Great drinking game!
Love the little baseball that comes with it!
game night fun!
my group and i loved it! we got blasted!